Place your ad TODAY to reach thousands of fellow Christians!
For a quote, email your ad & contact info to:
ads@ChristianClassifieds.org
or call 615-984-4143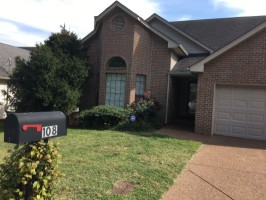 NASHVILLE-Bradford Hills. 3br, 2.5ba, 2419sqft, cul de sac, lr/dr comb, deck Gas fireplace, 2 car garage, no pets, 1st/lst dep, $1900 a mo, 239/600-2037
FURNISHED 2BR… 2000sq.ft. 1 1/2 Bath apt. for 1 yr. lease. 520 Shute Lane, Hendersonville. July 1, 2017. In-ground pool, Sun-room, Kitchen, Den, Dining Room, Office, W/D. No children or pets. No smoking or alcohol. $1,200/month plus utilities or $1500/mo all-inclusive. Call 615-498-8620 or 615-364-4239 anytime except Friday sundown – Saturday sundown.
To place an ad, call 615-984-4143 or email it along with payment info to ads@christianclassifieds.org
Click Here for advertising rates
Now, add a full color photo to your online ad at no additional charge!
We also rent Budget Trucks for moving across the town, the state or the country. Go to our web site for details.