Place your ad TODAY to reach thousands of fellow Christians!
For a quote, email your ad & contact info to:
ads@ChristianClassifieds.org
or call 615-984-4143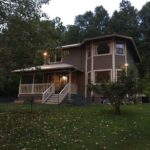 FEMALE PREFERRED. $600/ month + utilities + 600 deposit. Quiet place on 52 acres in Thompson's Station area. Laundry in home. Looking for stable gal in her 30's preferred with strong credit and rental history. Available November 1st. Call (949)274-0658
CHRISTIAN WOMAN… seeking female roommate. Columbia, TN area. $350 a month, 1/2 utilities. 615-730-1720
ROOM-4-RENT IN QUIET NEIGHBORHOOD… South Nashville. 2 single adult Christian men in 3 BDRM home. Room available has 1/2 bath & great closet space. $550 +1/3 utilities. Email Steven: uareforgiven@gmail.com.
To place an ad, call 615-984-4143 or email it along with payment info to ads@christianclassifieds.org
Click Here for advertising rates.
Rooms For Rent – Nationwide Ads
>>> Special Attention: Beware of scams going around about rooms for rent.
Be sure to check any suspicious replies out before you make a decision!
And, do not send anyone money for any reason.
We also rent Budget Trucks for moving across the town, the state or the country. Go to our web site for details.