Place your ad TODAY to reach thousands of fellow Christians!
For a quote, email your ad & contact info to:
ads@ChristianClassifieds.org
or call 615-984-4143
Looking for a roommate who shares your Christian values and lifestyle???
Place an ad in The Christian Classifieds, the only classified ad newsletter distributed to over 2,000 readers in churches and businesses in Middle Tennessee counties & thousands over the Internet. We have a great record of bringing together compatible Christian roommates. Place your ad today by calling 615-984-4143.
Please be sure to fully check out anyone responding to your ad before you make any commitments. Also, if someone replies to your ad and makes any unusual requests, please know that this may be a scam. Just use wisdom when you deal with people who reply to your ad. – The Christian Classifieds staff
Tennessee
---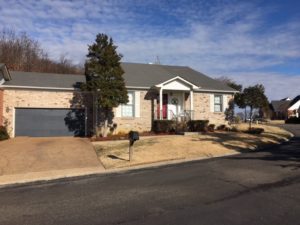 Roommate in Cool Springs. A 2,000 sf house has lots of privacy with 2 upstairs unfurnished rooms + storage and full bath. Community pool, fishing pond, back deck, shared kitchen and laundry, parking, hardwood and tile floors. Just painted. Only $750.00 per month and split cost of utilities, CATV & internet. One month deposit in advance. Call Sean at 615.596.6400 & leave message.

TOWNHOUSE… Crieve Hall/Brentwood/Nippers Corner area. Quiet, no drama. Internet & cable TV. Must have job. $400 / month, plus utilities. 615-474-8876
SWM seeking Christian landlord or roommate with room for medium- to long-term rental. Open to moving out of state (to TN or other Bible-belt state). Studious, cleanly, quiet, committed Christian, working on Bachelor's degree and ministry efforts, needing safe, quiet place to study and work. No smoking, no drugs, no alcohol, no unchaperoned females or other pets. Prefer proximity to urban areas. Can afford around $350-500 per month, depending on included utilities, etc. Needing a room as soon as possible for the new year. Please contact with pertinent details: info@pellmail.org
CHRISTIAN LADY RENTER /ROOMMATE NEEDED… to share home but will have a private 500 sq ft downstairs studio bedroom and private bathroom internet cable and utilities included wonderful neighborhood $ 450, a month   Call 615-474-2863
CHRISTIAN WOMAN… seeking female roommate. Columbia, TN area. $350 a month, 1/2 utilities. 615-730-1720
To place an ad, call 615-984-4143 or email it along with payment info to ads@christianclassifieds.org
Click Here for advertising rates
A photo of your place is included online for FREE!
Call 615-984-4143 for details
We also rent Budget Trucks for moving across the town, the state or the country. Go to our web site for details.