Place your ad TODAY to reach thousands of fellow Christians!
For a quote, email your ad & contact info to:
ads@ChristianClassifieds.org
or call 615-984-4143
DANDY DJ and PHOTOBOOTH
Weddings and Corporate
615-200-8335
Professional Organizer
Need help decluttering your closets or the entire house?
Or do you need help getting your home organized and functional?
Or maybe you just need help figuring out where to hang the decor you purchased?
Let me help you create systems in your home to keep it clutter free, functional and beautiful. Please call, text or email Chanel at 615.927.4909 or

niceandneattn@gmail.com

I'M A CERTIFIED TEACHER FOR THE DEAF K-12 AND
A FREE LANCE INTERPRETER FOR OVER 40 YEARS
I am interested in tutoring deaf kids this summer and/or teaching basic sign language to parents, family or friends.
Contact: Candy Richey
Cr721@aol.com
615-400-1029
Kinley's Lawn Care & Landscaping
Residential / Commercial
Professional – Reliable – Affordable
Lawn Maintenance
Mulching
Hedge and Shrub Trimming
Edging
Yard Cleanups
Call Omari Kinley For A Free Estimate Today!
(615) 947-7720
NEED HELP GETTING YOUR HOME READY FOR FALL/WINTER? Honest, hard-working Christian man willing to perform manual labor needed at a very fair price. Can do yard tasks, pressure washing, automotive detailing, removal of storage and garage debris, etc. Call Ron Sawyers anytime at 615-755-4396. If It Needs Doing, You Can Depend On Me To Do It Right!

Visit our web site at…
www.SunbrightCleaning.com

HOMECARE PROVIDER… Tuesday – Friday 11am – 5pm, 16.00 hour. Prepare meals, laundry, take to appointments, walk dog, light cleaning. 714-833-3796
WINNIE'S CUSTOM FASHION DESIGN offers sewing classes in Brentwood 615-886-0181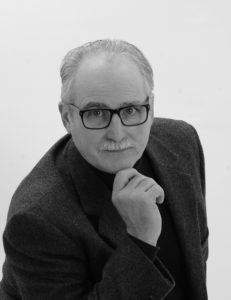 INVESTOR NEEDED – Christian screenwriter needs financial support for a Christian movie. Help spread God's Kingdom through media. Contact digrezio@gmail.com
AVON Representative… Pastor's wife looking to serve customers.   Contact Rachelle at Rachellers17@gmail.com or (615) 509-9786.
NEED LEGAL HELP? You can access a top rated law firm for less than $1.00 a day with a LegalShield plan. Visit the following website for details on how a LegalShield membership can benefit you: www.LegalShield.com/hub/dannyjwells
Call Danny Wells * Phone (615) 512-6984
COMPASSIONATE LADY WILL TAKE CARE OF YOUR LOVED ONES… in you home, including light house chores. Rates at a reasonable level. 2 hours free first day. No more than 1 pet in house, either a dog or ca. 615-986-8502 ; 615-992-0656 or email me at: praisinggod@bellsouth.net
Beautiful Web Sites!!!
Is your business web site out of date and in need of a new, modern look? Are you getting the exposure you need in Google? Does your web site lack modern features such as a prospect collection system, a marketing blog or an effective Call To Action that is placed strategically throughout your site? Do your competitors' web sites look better, have more marketing tools and attract more customers than your site does?
If your answer to any of these questions is yes, then you need to consider giving your web site a make over.
If you are you ready to effectively position your business in front of your targeted customers and motivate them to give you their business, then contact us today to get a free analysis of your current site and how it can be upgraded into a more efficient and productive marketing tool for your business.
Call Tom at (615)984-4143 or email tom@tcibnet.com.
CARE GIVER FOR ELDERLY
15 years experience. Daytime hours.
Prefer Wednesday – Saturday.
References.
Dawn 615-513-8905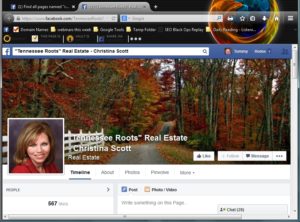 50% Discount On Facebook Marketing Services
Get your business Facebook page ready for the holiday buying season by turning it into a marketing juggernaut for 50% off the normal price of a business page make-over. Set up marketing tools such as…
Optimized Timeline, About & Photo Pages
Email Collection System Page
Specials or Coupons Page
Showcase Page for your Products & Services
Contests & Give-A-Ways Page
Social Media Referrals Pages
Highly Visible Calls-To-Action
Use these tactics to turn Facebook into a profitable marketing tool for your business that brings in new customers and keeps existing customers coming back. Contact Tom at 615-984-4143 or tom@NewGenerationMarketing.com to get the details.

GeekCHRISTIANS.COM!
Onsite Computer & Network Installation and repair. Certified Techs. Flat hourly rate with no hidden costs. Call today: 615-300-4755 or go to www.geekchristians.com or on Facebook at:  https://www.facebook.com/pages/GeekChristians/174752999265560
"BLESS THIS HOUSE" HOUSE CLEANING… great rates. References on request. No job too big or too small. Renae 615-474-8876
INVESTMENT ADVICE. My name is Barry Minter. I am an experienced adviser with Morgan Stanley in Nashville. I live in Wilson County. I'm trustworthy and love to help people to make a plan, grow assets and offer counsel. You can see my experience and licenses etc. by simply Googling my name. My phone is  615-260-8984.
CHRISTIAN TUTOR ~ 22 years experience. Brentwood and Nolensville area. Grades 2-5. triplet3tre@yahoo.com
AFFORDABLE MEDICAL BENEFITS… With * Dental * Prescription * Vision  * Chiropractic * Full Family Coverage Visit http://www.familymedcoverage.com
RETIRED LANDSCAPE COMPANY OWNER DOING… concrete Paver patios, sidewalks and retaining wall work, fire pits. Can also do any other type of Landscaping. Planting, mulching, etc. Also landscape design.  I pretty much can do anything.  Call John at 615-945-1641
GET YOUR HOUSE CLEANED… Have your home sparkling clean for your dinners, parties and out-of-town guests. Dependable, Honest, Hardworking. Years of Cleaning Experience. Excellent References. Call 615-618-5576
THE EVERYDAY MAID… We are a special maid service building relationships one at a time. "We believe in loyalty, Integrity, and Community." Our Customers /Our Priority. Ruby Houston Cleaning Professional / Owner of the Everyday Maid. 615-927-2290
CAREGIVER AVAILABLE… for women only, 15 years experience, Southeast Nashville area. 615-513-8905
CHRISTIAN COUNSELING/PLAY THERAPY Lisa Crowder, M.S. in Gallatin area. Specialization: Ages 2- 10, but counsels all ages. Anxiety, ADHD, depression, abuse, divorce, etc. 615-414-1484
EZ LEGAL TENNESSEE… Attorney and legal document preparation services. Flat rates, low costs, easy and affordable. Litigation services also available. We make it EASY! Call 615-727-4799 or email to easylegaltn@gmail.com .
EXCELLENT IN-HOME CARE… for your loved ones. 21 years of experience. Also experienced with dementia and alzheimer patients. Call 615-393-4286 or 615-719-1990.
DRUM LESSONS… Practical, comprehensive instruction in YOUR home! Qualified, degreed teacher with over 40 years touring, performing and recording experience. Beginners welcome!
Tim Smith 615-599-7001 www.timsmithdrums.com   tim@timsmithdrums.com
MARKETING, PUBLIC RELATIONS, SOCIAL MEDIA, MOBILE MARKETING AND COMMUNICATIONS SPECIALIST … is looking for outsourced position(s) in the Nashville/Middle Tennessee area. I am especially interested and skilled in working with churches and/or Christian organizations. I can plan a complete multi media marketing plan to position my client in a wide variety of online and offline media. For an interview, please call 615-220-3927.
HANDYMAN SERVICES… Lawn care, landscaping, painting, pressure washing, roofing, gutters, electrical, and more. Call Michael at 615-427-0674.
ATTORNEY:  I am a Christian attorney in Gallatin.  I love to help people.  Personal Injury (auto accident).  Wills – $150.00.  Corporate Clients:  Collections, Evictions, Foreclosures.  I will come to meet you.  Debbie Morton  (615) 415-1472.
(615) 452-5008.  DebraMortonLaw@aol.com .
LAWN CARE… we are a full service provider of all types of lawn care services in South Nashville, Brentwood, Franklin & Spring Hill. Contact Greg Crews at 615-476-7835 or email: TotalLandMgmt@gmail.com .
DOES YOUR BUSINESS FACEBOOK PAGE NEED A FACELIFT?… I will design custom cover photos, profile photos, tab page graphics, milestone graphics, post graphics and more to make your business page look professional and classy. Supply your own photos or we will find them for you. We make your Facebook page more interesting with high quality visuals and regularly update your page with new visuals to help generate return visits. Call 615-984-4143 or email tom@ChristianClassifieds.org to discuss your page and see how we can take your image up a few notches. (Complete Facebook page management programs also available, just ask for details).
SAMARITAN MINISTRIES… 1-877-764-2426 www.samaritanministries.org   reference scrbza/tn. Bible based Christian health sharing plan.
SEWING AND ALTERATIONS… at a reasonable price. Located in Smyrna.
256-335-1794
WE SERVICE LAPTOP AND DESKTOP COMPUTERS… Hardware and software installation. Windows Operating system installation.  Data backup, Data Transfer, Internet Issues. Veteran owned and operated.  615-430-2704.
GM PAVING… driveways, parking lots, seal coating. Free Estimates. www.GandMPaving.com . Call now / Save now! 615-860-6080 / gmpaving@gmail.com
ATTORNEY: Christian licensed attorney and licensed psychologist. Divorce/custody/bankruptcy/work injuries/auto accidents. George Davis, Ph.D. J.D. 615-544-5299. www.tennlegal.com
WRITER FOR HIRE… Let a reliable professional writer help you write your dream book, blog, web site, or marketing materials. Contact Dave Carew at DaveCarew1964@AOL.com .
ID THEFT AND LEGAL PLANS… www.seeyourlegalplan.com/dwells ; www.legalshieldvideos.com ; dnwells@aol.com
SEWDESIGNS CUSTOM EMBROIDERING… Hats, Shirts, Bags, etc. 615-419-1729 Sewdesigns@comcast.net
FORMER HOLLYWOOD PHOTOGRAPHER… specializing in beautiful natural light images is available for family, children and pregnancy portraits; headshots, weddings and more. Contact Tom at (323)423-4662.
ROOFING – Henry Brothers, Inc. – 12 years of providing quality workmanship (Col. 3:23). Insurance work, new construction, replacements. FREE inspections /estimates. Missions focused! 615-752-4392; intothecave@gmail.com
CHILDREN'S ENTERTAINMENT… 1/2 hr musical comedy for parties. Colorful Story/Song. Duet of Poochie (Dog) & Whisker (cat) get married. Accordion and Guitar. Invites participation. Ages 6 – 9 rkirk76@yahoo.com (615) 612 – 4578
To place an ad, call 615-984-4143 or email it along with payment info to ads@christianclassifieds.org
Click Here for advertising rates
Now, add a full color photo to your online ad at no additional charge!
We also rent Budget Trucks for moving across the town, the state or the country.
Go to our web site for details.

GeekCHRISTIANS.COM!
Onsite Computer & Network Installation and repair. Certified Techs. Flat hourly rate with no hidden costs. Call today: 615-300-4755 or go to www.geekchristians.com or on Facebook at:  https://www.facebook.com/pages/GeekChristians/174752999265560