Place your ad TODAY to reach thousands of fellow Christians!
For a quote, email your ad & contact info to:
ads@ChristianClassifieds.org
or call 615-984-4143
$100 SIGN ON BONUS
Immediate Openings — pay is based upon
experience and education.
Must have an understanding of developmentally appropriate practice, be creative, energetic and hardworking; but, most importantly have a LOVE for children.
or call 615-331-4465 for an application.
CHRIST CHURCH DAY SCHOOL
We are seeking kind, energetic and self motivating individuals to join our team
for the 2017/2018 school year.
High school diploma or equivalent, minimum 1 year professional childcare experience.
Salary based on experience/education.
We are now accepting applications for Nursery, Toddler and Early Preschool Teachers.

Send resume to schaffin@christchurchnashville.org 
GIFTED CLEANERS NEEDED
To Bless Homes with Maid Service.
Nashville and Surrounding Areas. $12 hr and up.
615-331-6627 – www.AngelMaids.net
BECOME A FOSTER PARENT
Therapeutic Interventions is looking for passionate foster parents.
Room and board is paid, medical expenses covered and free training provided.
Call 615-457-2334.

We have several positions open at our Christian camp in Smithville, TN. Not only are these great jobs for people who like the outdoors, you will be helping to forever change the lives of the needy kids who come to the camp.
SUMMER STAFF & VOLUNTEERS NEEDED… at Lighthouse Christian Camp, in Smithville TN! You will be blessed as God uses you to minister to needy children attending summer camp. Help make a difference in the lives of precious children as you share your faith in Christ. Visit www.lighthousechristiancamp.com for more information and to obtain an application or call 615-597-1264
HOUSE PARENT JOB… Lighthouse Christian Camp has an immediate opening for a houseparent couple in our Ranch Home for foster children. Applicants must be a married mature couple with no more than 2 children living at home. Couple must be qualified as foster parents in Tennessee or be willing to receive training and qualify as foster parents before admission. A beautiful, fully furnished 5-bedroom home is provided here on the campus of Lighthouse Christian Camp located in Smithville, TN. A paid salaried position is available for an applicant qualified to perform ground and facilities maintenance her on campus. Individual must have skills and experience in performing carpentry, plumbing, etc. and operation of construction and farm equipment. Interested applicants should email resume and a picture to bchapman@lighthousechristiancamp.com
CAMP COOK JOB… Lighthouse Christian Camp in Smithville, TN seeks to employ a cook experienced in use of commercial kitchen equipment. Full time job for 8 weeks this summer. Prepare meals from noon Monday thru Noon Friday each week. Call Ben Chapman 615-597-1264 or 931-510-3864.
Contact us today if you would like to apply for any of these positions or just want more information.
Caregiver Needed
Male needed to assist a Christian man confined to a wheelchair with his daily needs in his home located east of TriStar Summit Medical Center.
Flexible time schedule available. Experience helpful, but it is not required for the position. Compensation is negotiable.
You can be a real blessing to a fellow Christian, call 615-754-7032 today for the details.

BODYWISE NUTRITION CENTER & MARKETPLACE
NOW HIRING
*Bookkeeper familiar with POS and QuickBooks;
*LMT's or holistic practitioners to rent rooms.
1313 Memorial Blvd. Murfreeesboro, TN 37129
615-217-9473     questions@bodywisenutrition.net
CHRISTIAN "MRS. DOUBTFIRE" … for summer project to help me de-clutter my beautiful home and make it sparkle! Prefer mature homemaker personality that enjoys cleaning and organizing in positive atmosphere. Home is on south edge of Brentwood – 15 minutes. From Christ Church. $20.00 per hour. Call Jackie at 615-646-5990.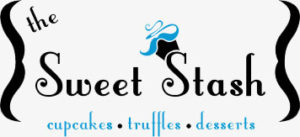 FRANKLIN FAMILY BAKERY SEEKS TO HIRE BAKER.   Applicant must be an energetic self-starter with the ability to multitask. Professional baking experience required. Decorating skills a plus. Approximately 30 hours per week. $14/hr. Please submit resumes to thesweetstash@gmail.com.
MAGAZINE DELIVERY… Individual or couple needed to deliver Nashville Christian Family magazine. Area is primarily in Williamson County, approximately 80 – 85 stops. Once a month, one or two days. Must be in good health, have reliable transportation and be available any weekdays. Call 615-815-8765 or email ncfpublication@gmail.com.
$100 SIGN ON BONUS details discussed at interview. We have several positions to fill immediately. Pay is based upon experience and education. We are seeking candidates who are knowledgeable in 3-Star assessment, and have an understanding of developmentally appropriate practice. If you are creative, energetic and hardworking; but, most importantly have a LOVE for children and a passion for Early Childhood Education, send your resume to paulaw@crievewood.com or call 615-331-4465 for an application.
TELEPHONE APPOINTMENT SETTER… for Nashville advertising agency. Part-time independent contractor 4 to 8 hours per week. Work from home. Telephone sales experience calling business owners required. $19.00 per hour salary plus bonuses. Need own computer and phone, proficient in databases, high speed Internet. Business expenses reimbursed. Paid training. Email resume, performance history, compensation history, business references to telemarketer@medianegotiator.us. EOE M/F/H/V
FIELD ASSISTANT- PART-TIME POSITION… Established residential building consulting and testing firm seeks self motivated individual to conduct field testing. Candidate must have valid driver's license, reliable transportation, good math and computer skills. We will train, no experience necessary. Please apply by forwarding resume and contact information to myers@realgreensolutions.net.
CLOSING DIRECTOR NEEDED… beginning May 22nd.  Monday through Friday, 2:30 – 6:00.  Position involves some housekeeping, meeting the needs of staff and children, communicating with parents, and securing the building at closing.  Must be mature, responsible, and assertive, yet cordial.  Good pay. If interested phone Southminster Child Care 615 333-1037.
TEMPORARY INFANT TEACHER NEEDED… for approximately 6 weeks.  Beginning date, April 24th through June 2nd.  Monday – Friday, 7:30 – 5:30.  Must be able to bend, stoop, lift, and move quickly.  Experience working with infants desired.  Good pay.  If interested phone Southminster Child Care 615 333-1037.
SALON IMAGE NOW HIRING… licensed hair stylists and nail techs. 1825 Old Murfreesboro Pike, Una School Area. (615) 366-1788.