Place your ad TODAY to reach thousands of fellow Christians!
For a quote, email your ad & contact info to:
ads@ChristianClassifieds.org
or call 615-984-4143

Station Manager – Bott Radio Network's
WCRT/WECV station in Nashville Tennessee
Bott Radio Network has an immediate opening for a Station Manager at our office in Nashville Tennessee. The successful candidate will have a minimum of five years of supervisory or management experience, preferably in radio. Ability to manage and develop local programming, sales goals and community awareness via multiple outlets.
We do not take applications or calls at the station.
Bott Radio Network is an equal opportunity employer.
$100 SIGN ON BONUS
Immediate Openings — pay is based upon
experience and education.
Must have an understanding of developmentally appropriate practice, be creative, energetic and hardworking; but, most importantly have a LOVE for children.
or call 615-331-4465 for an application.
CHRIST CHURCH DAY SCHOOL
We are seeking kind, energetic and self motivating individuals to join our team
for the 2017/2018 school year.
High school diploma or equivalent, minimum 1 year professional childcare experience.
Salary based on experience/education.
We are now accepting applications for Nursery, Toddler and Early Preschool Teachers.

Send resume to schaffin@christchurchnashville.org 
GIFTED CLEANERS NEEDED
To Bless Homes with Maid Service.
Nashville and Surrounding Areas. $12 hr and up.
615-331-6627 – www.AngelMaids.net
BECOME A FOSTER PARENT
Therapeutic Interventions is looking for passionate foster parents.
Room and board is paid, medical expenses covered and free training provided.
Call 615-457-2334.
Caregiver Needed
Male needed to assist a Christian man confined to a wheelchair with his daily needs in his home located east of TriStar Summit Medical Center.
Flexible time schedule available. Experience helpful, but it is not required for the position. Compensation is negotiable.
You can be a real blessing to a fellow Christian, call 615-754-7032 today for the details.

BODYWISE NUTRITION CENTER & MARKETPLACE
NOW HIRING
*Bookkeeper familiar with POS and QuickBooks;
*LMT's or holistic practitioners to rent rooms.
1313 Memorial Blvd. Murfreeesboro, TN 37129
615-217-9473     questions@bodywisenutrition.net
CHRISTIAN "MRS. DOUBTFIRE" … for summer project to help me de-clutter my beautiful home and make it sparkle! Prefer mature homemaker personality that enjoys cleaning and organizing in positive atmosphere. Home is on south edge of Brentwood – 15 minutes. From Christ Church. $20.00 per hour. Call Jackie at 615-646-5990.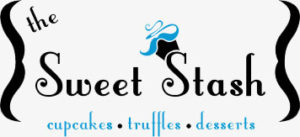 FRANKLIN FAMILY BAKERY SEEKS TO HIRE BAKER.   Applicant must be an energetic self-starter with the ability to multitask. Professional baking experience required. Decorating skills a plus. Approximately 30 hours per week. $14/hr. Please submit resumes to thesweetstash@gmail.com.
SALON IMAGE NOW HIRING… licensed hair stylists and nail techs. 1825 Old Murfreesboro Pike, Una School Area. (615) 366-1788.